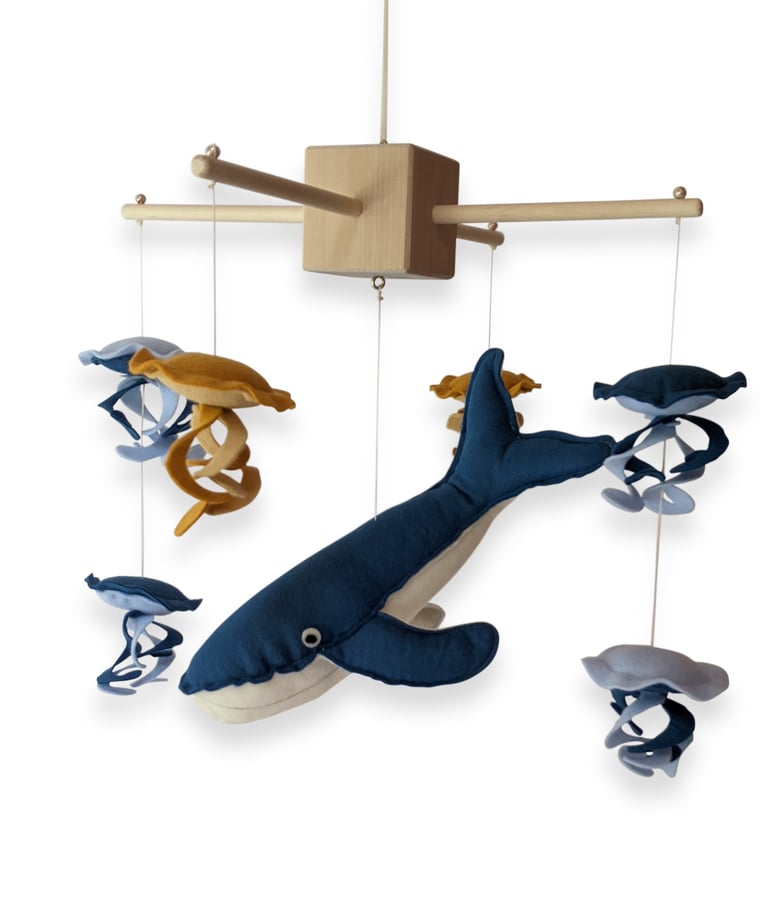 This mobile is a perfect decoration to hang in your baby's nursery. It's also great gift for a birthday or a baby shower.
This mobile includes 6 jellyfishes and a whale.
They are suspended from a handmade alder wood hanger.
Wooden hanger : 13.5''x13.5''
Please keep out of children's reach. Hang with a secure hook.