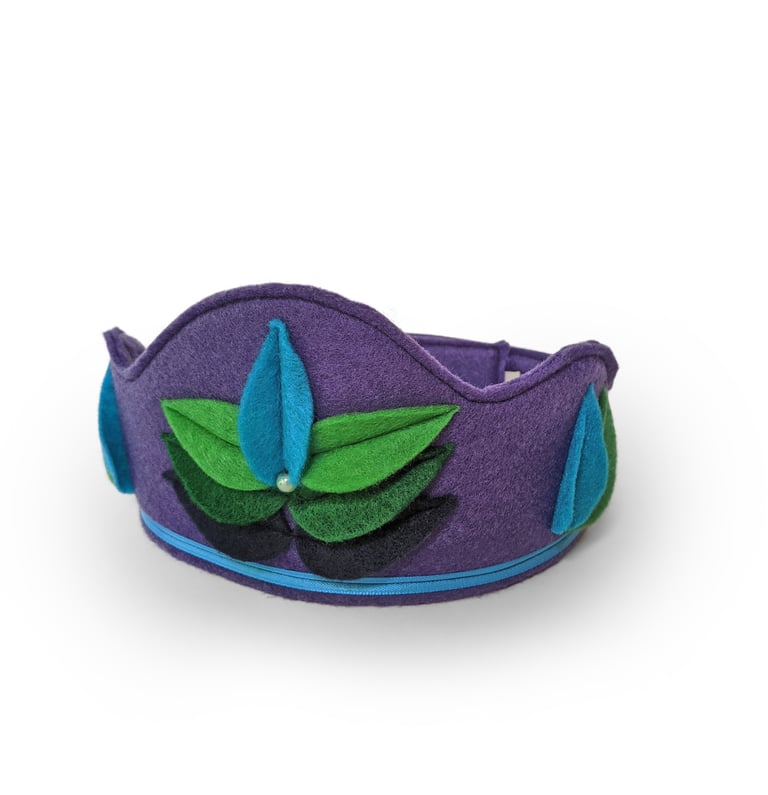 Children's Felt Lotus Crown
This felt lotus flower crown is the perfect accessory for your little one. Bring on the imaginative play and story making!
This lotus flower crown can be used as a birthday crown, in role play or dressing up. Order several for everyone to wear at birthday parties or as sleepover costumes.
The lotus flower crown is perfect for a forest elf or princess of the trees and suitable for all ages. We make knight and rainbow themed crowns as well.
We believe that imaginative play in early childhood is important to your child's creative development and each costume made in the Woodpeckers Toy studio is created to inspire endless hours of pretend play.
Sizing
- Each crown is 24" or 64cm long
- 4" or 10cm of velcro for fastening means you can adjust to most head sizes from toddler to adult
What Our Customers are Saying
"Beautiful and exquisite workmanship/perfect fit for 5 year old."
Inspired by the ideas of Montessori imaginative play and creative play for preschoolers, Woodpeckers Toys hand crafts our non toxic toys and costumes from our studio on the west coast of British Columbia. We are proud to be a non toxic toy brand. If you are looking for modern children's toys, Woodpeckers Toys has something for the little ones in your life. Fast shipping across Canada, the US and other world wide locations.