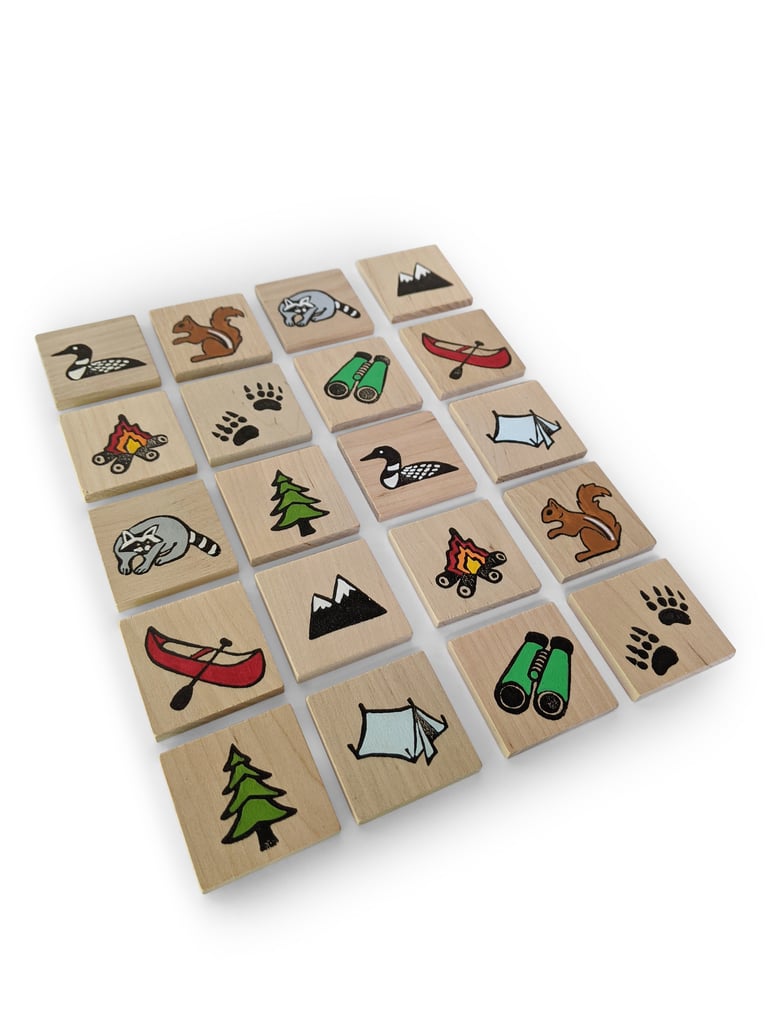 Camping Wooden Tile Memory Game
Each memory game set contains 20 hand-painted wooden tiles, and a convenient drawstring bag OR a convenient wooden box to store all the pieces.
Each tile is hand-printed and hand-painted individually with non toxic ink and paint.
We create our own designs, and hand-carve our stamps.
Your little one will develop their memory while sharpening their matching skills.
Rules: Lay out the tiles printed face down on the table or floor. Each player flips two tiles trying to find a match. A player is awarded another turn for making a match and goes again. The player with the most wins the game! It requires observation, concentration and a good memory to win!
Tiles : approx 1.1/2 "x1.1/2" (38 x 38 mm)
Supervision is recommended for children under 3 years old.