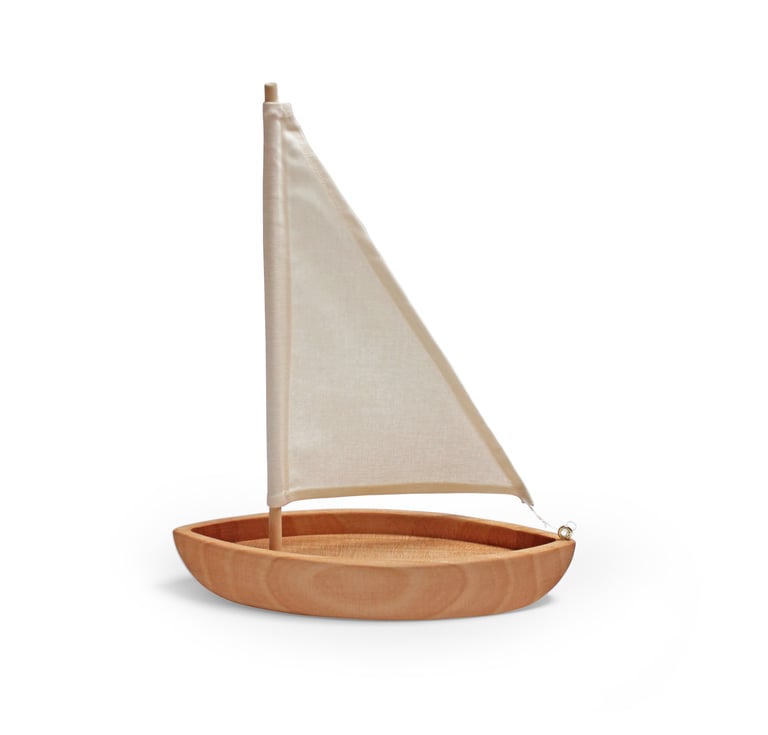 Perfect toy to play on the lake, pool or bathtub !
The boat floats and even catches the wind!
This wooden toy boat is made of alder wood. The sail is fabric.
The boat is 9" long and is sealed with a durable all-natural, eco-friendly & food-safe wax/oil mixture to play in water.
The nice flat bottom makes it fun to play on the shore too!