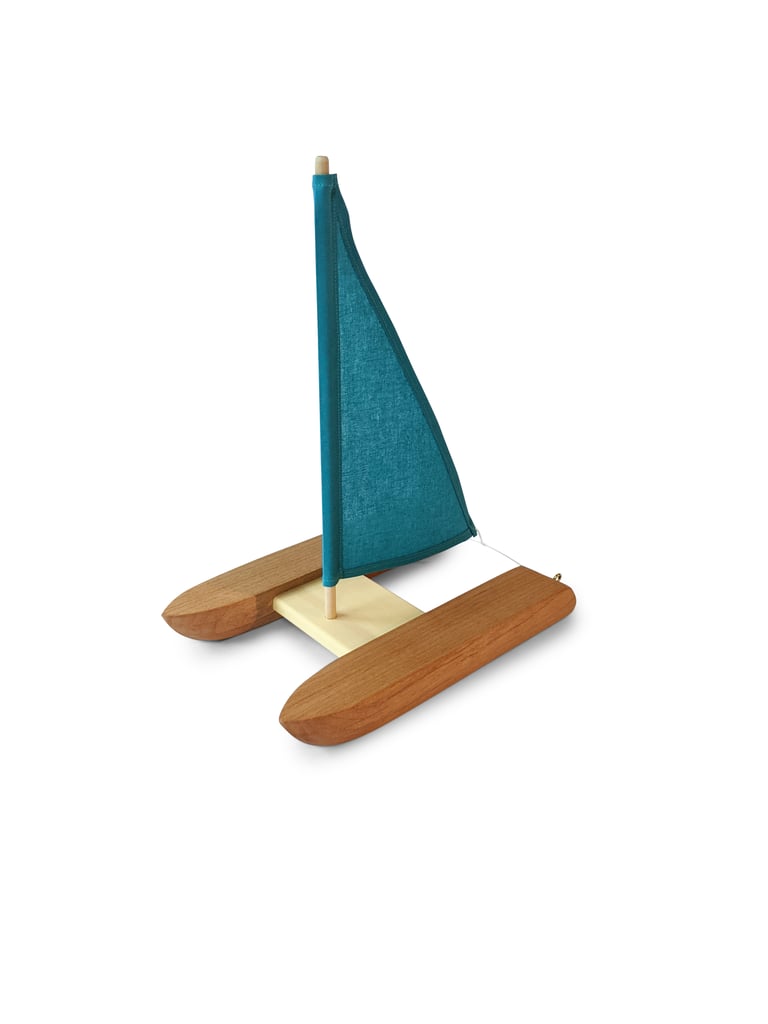 These wooden catamaran boats are perfect to play with on the lake, in the pool or the bathtub.
Woodpeckers Toys catamaran sailboats float and are even designed to catch the wind.
Each toy boat is 8 1/2" long and is sealed with a durable all-natural, eco-friendly & food-safe wax/oil mixture to guarantee it will hold up to endless hours of play in the water.
The flat bottom makes it fun to play on the shore too. Build out your playset by adding one of our wooden sailing boats to our Going Camping or Road Trip playsets.
We believe that imaginative play is important to your child's creative development and each toy made in the Woodpeckers Toy studio is created to inspire endless hours of pretend play.
Materials
- BC Alder Wood
- Cotton fabric
(- Felt material)